21 Jul

Points of view. Milan by bike

Have you ever discovered Milan by bike? Today we'll show you the city from the point of view of an American couple who visited the city using BikeMi, the bike sharing service available to residents and tourists.

Arco della Pace and Parco Sempione.

After renting two bikes in Piazza Cavour, they reached Parco Sempione. We recommend stopping to take a photo on the Mermaids bridge and lie down on the grass to soak up the sun and to read a good book. Go across the park till Arco della Pace, a triumphal monument that deserves to be admired up close.

Via Vigevano and Piazza XXIV Maggio.

On their way to Navigli, a flat tire forced them to an emergency stop in Vigevano street. They were lucky to come across Ciclosfuso, a particular bar where they sipped wine while in the meantime Mattia, one of the owners and experienced mechanic, fixed the bike.

Drive along the Naviglio to Pavia's Certosa.

From Porta Ticinese begins a classic tour for cyclists: by following the river for 30 km, you arrive at Certosa di Pavia. The route is simple and feasible with any type of bicycle.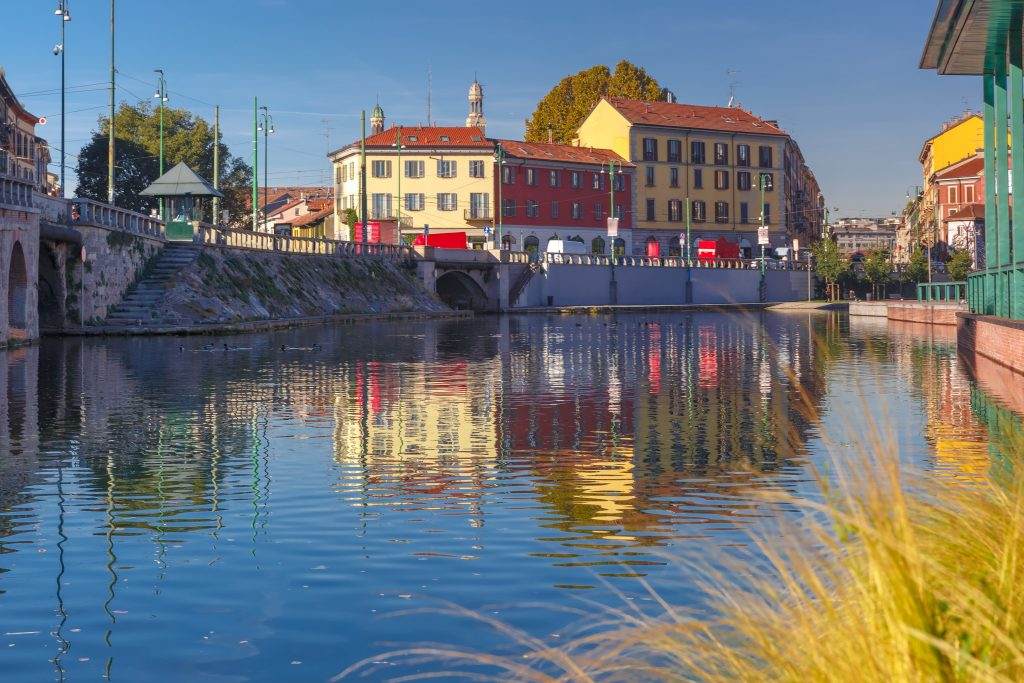 Piazza Duomo, the heart of the city.
At the heart of the social and cultural life of Milan and surrounded by the gallery dedicated to Vittorio Emanuele and the museums, the Dome is the most important example of Gothic in Italy. Enjoying the details at the sunset leaves you literally breathless.
Useful information.
On the Bikedistrict website you can find all the details of the routes. Until the end of Expo2015, bicycles sharing BikeMi will be used 24/7 on Fridays and Saturdays, and until 2 AM on the other days.
For more information, please feel free to ask at the reception: our concierge is pleased to offer personalized advices, in line with your needs.