20 Dec

The first sustainable New Year in Milan

Milan is preparing to welcome the most important night of the year, and does it in style: Tuesday, December 31 th, in fact, comes the unpredictable New Year's concert in Piazza Duomo.

The first eco-sustainable New Year in Italy

Not just an evening dedicated to music and cheerfulness, but a unique event: the one in piazza Duomo, in fact, will be Italy's first sustainable New Year's Eve.

Promoted by the Municipality of Milan, "Milan New Year For Future" will be, as already defined by the organizers "a challenge to think in a different and innovative way". A great concert-show in which all the elements of the event, from partnerships to productive aspects, speak the language of the environment and sustainability, enhancing the active participation of the public. An example above all? Citizens are invited to use public transport to reach the square, low-energy lamps and electric forklifts will be used for loading and unloading, while staff working at the event will be provided with water bottles to avoid using plastic bottles. A real plastic free event, which will only see the use of recycled paper and plastic.

The music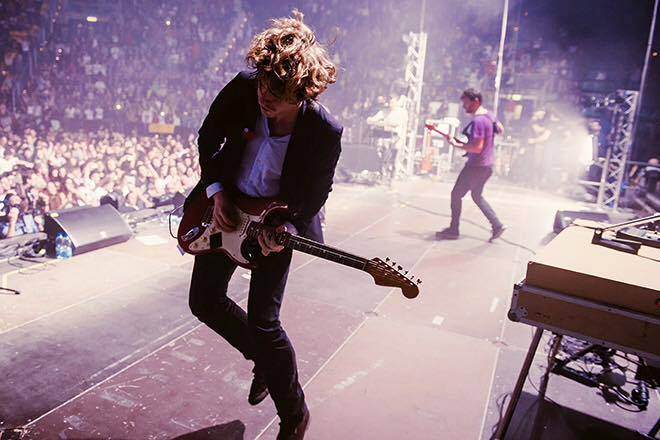 Lo Stato Sociale - Crediti immagine
Important values ​​and protagonists of exception, for what the year of the year is shaping up: among the great guests we note in fact the State, the singer Myss Keta and the Coma_Cose group.
The event will be hosted by the radio host Filippo Solibello, who will be responsible for conveying a fundamental message - a real strategic theme of the future - in a context of celebration and fun. The organizers The New Year in the Duomo will also be organized this year by Artificio 23, winner of the announcement published by the Municipality of Milan for the realization of the initiative. Official Radio of the Rai Radio2 event. All that remains is to stay free on the night of the 31st.
If you are curious to discover the other New Year's initiatives planned in the city, do not hesitate to ask the Hotel Cavour staff: we will be happy to help you! Meanwhile, we wish you Happy Holidays!