09 Mar

A jewel in the heart of Milan: Villa Necchi Campiglio

Milan is generally considered a frenetic, industrial and "grey" city, but among the most touristy areas, it actually hides great treasures which many people aren't aware of. Today we want to tell you about Villa Necchi Campiglio, one of the most beautiful and luxurious villas in our city. It is situated in a very central area: via Mozart, a few minutes far from Piazza San Babila.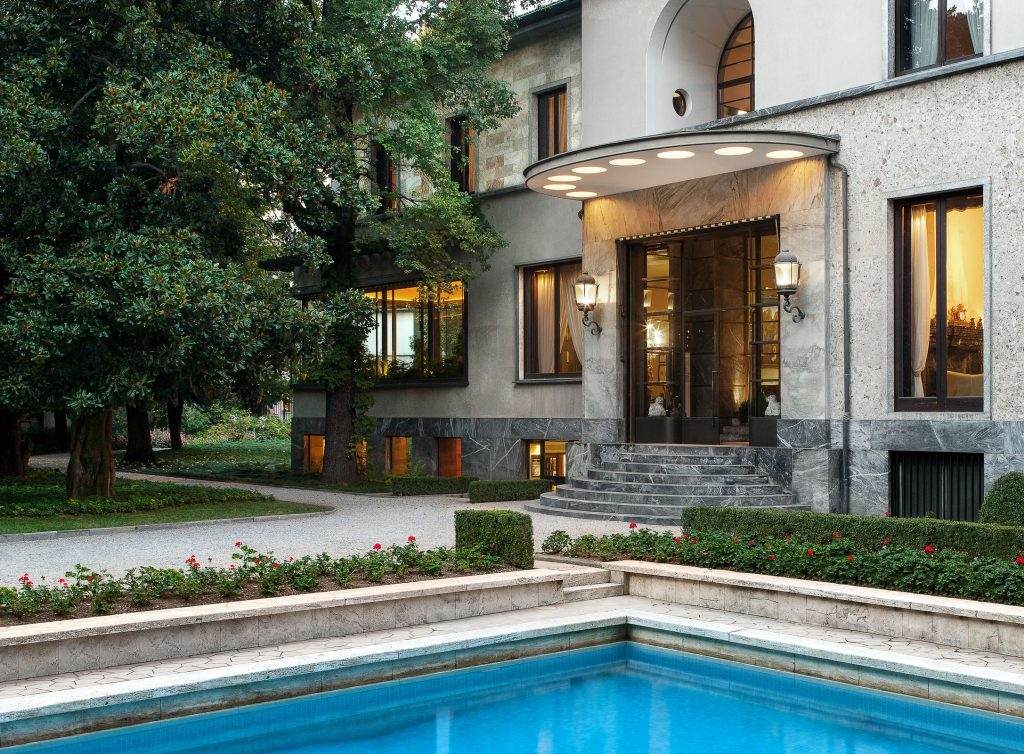 The villa was built in the Twenties following the designs of the architect Pietro Portaluppi, who was appointed by Gigina and Nedda Necchi and Angelo Campiglio, the owners of the Necchi Company. At that time the company had the monopoly on the sales of sewing machines.
The three owners, who lived in Pavia (35 kilometres far from Milan) were in Milan for an exhibition at Teatro alla Scala. But after the exhibition they got lost because of the heavy fog, so they ended up in front of the villa and they fell in love with it. They then decided to purchase the lot of land and make the villa their residence in Milan.
The construction began in 1932. The villa resembles a country house, with a big park, a swimming pool and a tennis camp, and everything is adapted to Milan's urban contest.
The villa's exteriors preserve a twentieth-century rationalist style, while the interiors are characterized by the Art Deco style. Entering Villa Necchi means losing yourself in the world of the rich middle class of the early 1900s in Lombardy: the villa was built with no limits of budget, with wide rooms and sumptuous furniture.
Angelo Campiglio died in 1984 and the Necchi sisters, having no descendants, decided to devise the villa to FAI (an Italian no-profit organization), which contributed to the restoration of the villa. The villa was opened to the public in May 2008.
Villa Necchi Campiglio is one of the four house-museums in Milan. The villa houses in fact the art collection of the art dealer and art historian Claudia Gian Ferrari: 44 paints, sculptures and draws of Italian artists of the early 1900s like Boccioni, Morandi, Carrà, De Chirico, Martini, Wildt.
The villa also hosts many interesting events: it has just concluded the fifth edition of "Un soffio di Primavera" (A Breath of Spring). It was an exhibition-market dedicated to spring flowers, with meetings regarding the care for nature, practical demonstrations and tea ceremony.
We highly recommend you to visit the villa, because the atmosphere there can carry you in a completely different time.