26 Jun

Author paths. Architectural journey between Garibaldi and Isola

Today Gabriele Moschin, a relative of the great actor Gastone Moschin, professor at Polimoda in Florence and copywriter for international advertising agencies including M&C Saatchi, SapientNitro, Saatchi&Saatchi and Attila&Co, will lead us to the discovery of the architecture that characterizes the districts of Garibaldi and Isola where he was born.

The stilt houses of Milan and the igloos.

It begins with two architectural oddities in the heart of Maggiolina, two steps away from the Village of Journalists. The first is Villa Figini, called the "stilt", a rationalist building in Perone di San Martino street. The second are the igloo houses in Lepanto street: among the few survivors, they were luckier than the mushroom houses, their cousins ​​unfortunately razed.

Museum of the film poster.

With its masterpieces, Fermo Immagine is the place to be for cinema lovers. Their website says: "fifty thousand pieces of posters, stills and posters advertising".

The emporium "Meneghello".

Continuing down Fara street, you get to number 15. Here Osvaldo Menegazzi opened his shop of art and magic. Among crystal balls, trinkets, religious icons and pendulums, hundreds of original tarots cover the walls of this cabinet de curiosités. Also cited in the American tarots' Encyclopedia, it's an absolute benchmark in this field.

Palazzo Pirelli and its Madunina.

The "Pirelli Tower", architectural 127 meters tall masterpiece by Gio Ponti with its incredible blade shape, for about fifty years had been the tallest building in Milan. However, due to structural problems in the soil which make the tallest buildings unstable, the tradition says that no building can be taller than the Madunina. So, as not to detract from the original, from its top an accurate reproduction (later moved to the Palazzo Lombardia) watches over Milanesi. Don't you think Milan has only one statue to keep an eye on the citizens, don't you?

San Gioachimo church and Diamond Tower.

In this impressive church, dedicated to St. Anne's husband and father of Virgin Mary, our guide heard a superb organ concert. Overlooking the 1885 building, the modern Diamond Tower sharp lines. Let old and contemporary dialogue and continue the walk to the Varesine apartment complex.

Piazza Gae Aulenti and Unicredit Tower.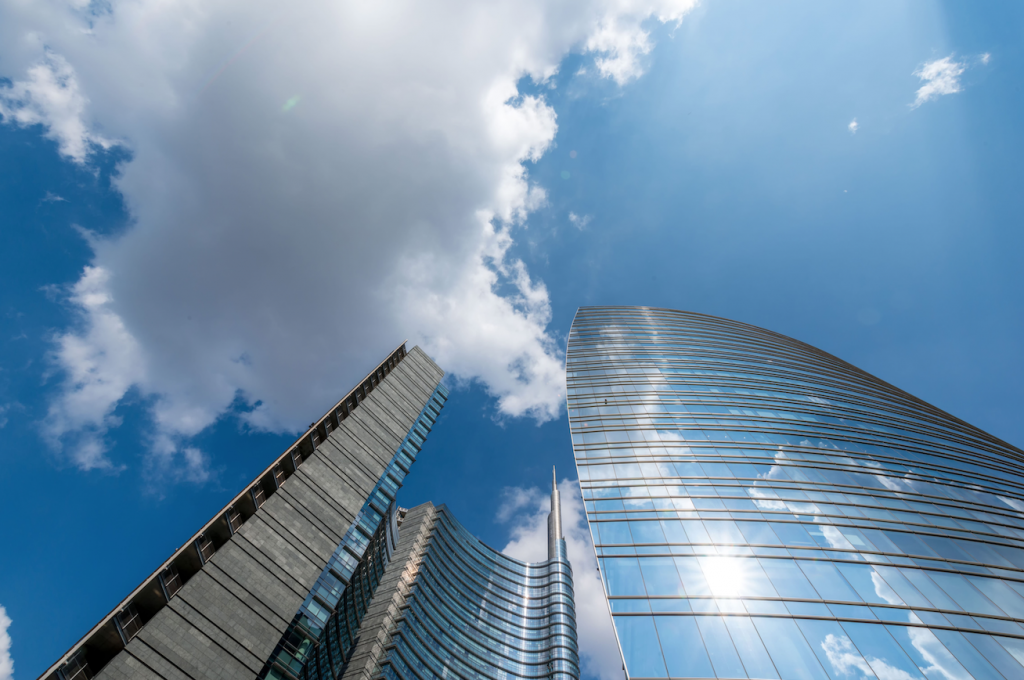 Enjoying the water features, the podium's oculus, the 231 meters tower, the view (preferably at the sunset, when the sun reflects its warm colors on the reflective surfaces) on the new square, the Garibaldi station and the Vertical Forest. Our journey ends with a gin and tonic sipped at Corso Como 10.