10 Dec

Christmas in Piazza Duomo

The symbol of the Milanese Christmas arrived in Piazza Duomo on November the 28th and it was lighted up on December 5th: it will shine till the Epiphany.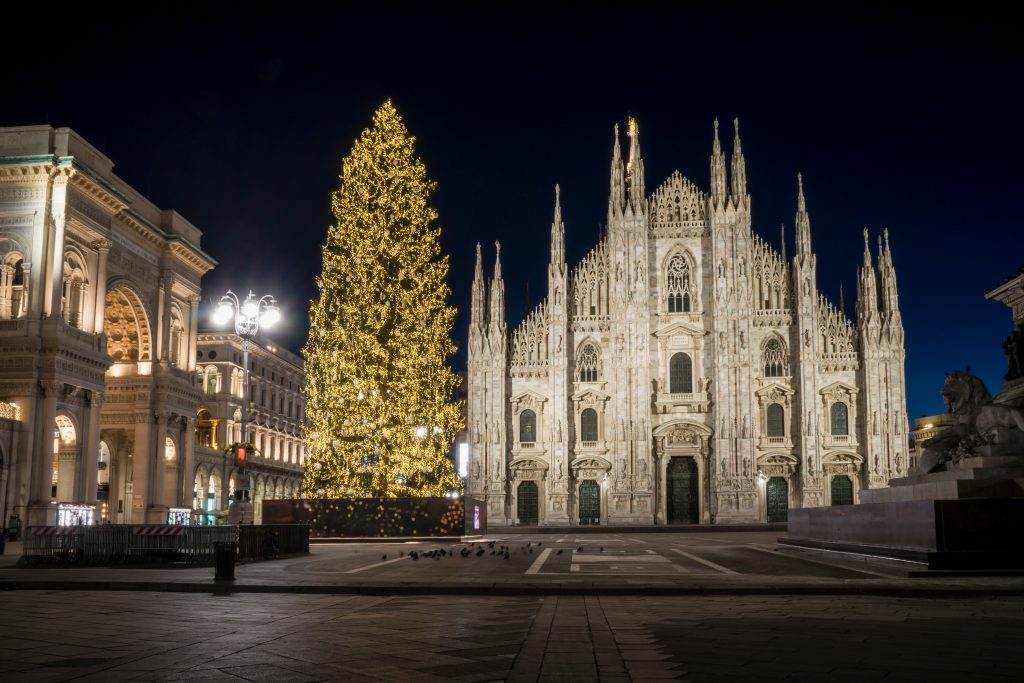 The red fir tree coming from the Valle di Sole is adorned with blue decorations and lighted with 35 thousand led.
The Tree in Piazza Duomo is the symbol of Christmas holidays in Milan, but it's not the only decoration that gives the city its magical Christmas atmosphere. In fact, under Galleria Vittorio Emanuele II, the tree branded by Swarovsky and the dome vault shine and they amaze with their 50 thousand white leds.
Piazza Duomo also hosts the musical Advent Calendar: Palazzo dei Portici Meridionali becomes a screen which every day, till December 24th, entertains and amazes passers-by with a Christmas video projected 3 times a day, starting from 6:30 pm.
If you want to breathe the magic of festivities in the city, we'll be waiting for you at Hotel Cavour, a few steps from the Duomo!