12 Jun

Milan of the past: a trip back in time

"Milano da bere" and its industrial side, the most European city in Italy and the one with Madunina, the capital of fashion and universities, advertising and revolution, fog and design. There are many different souls in a city that also in the past has always been striving for the future, but that jealously guards its identity. This week we decided to take you on a tour of its history, through the places, the songs and the people that have characterized it.

Navigli: the flagship of Lombardy.

The Naviglio's Canal Grande was the first work of this kind builded in Europe. A navigable channel leading out of Lake Maggiore ended his race in the pond of Sant'Eustorgio, precursor of the "Darsena" dock.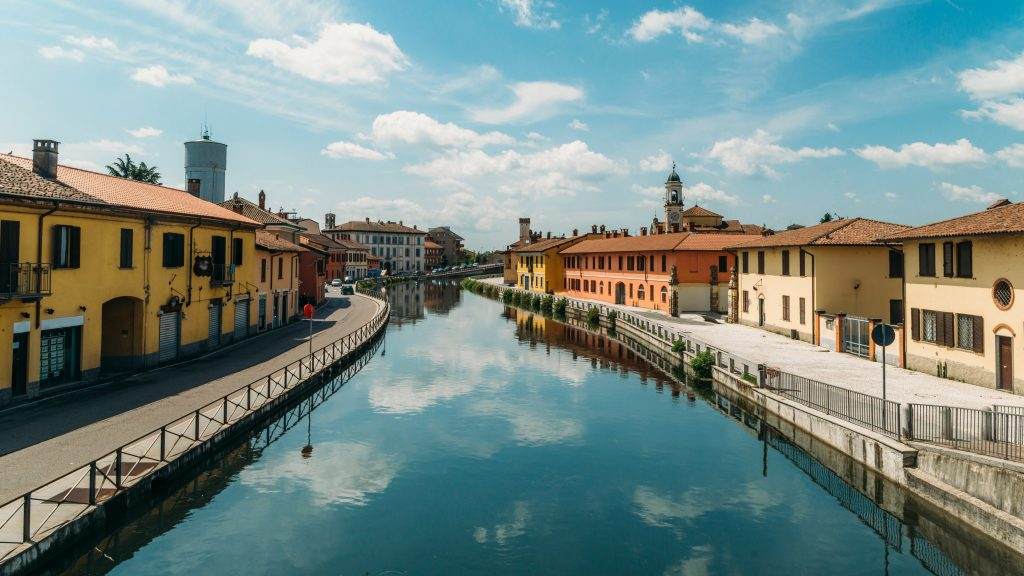 In the XX century, as well as for commercial purposes, it was also used for rowing competitions. The most daring people were performing in multiple diving races.
Darsena: the favorite port of the citizens.
After years of neglect, the Dock has been returned to its former glory in occasion of Expo 2015. New pedestrian zones had been created and the Metropolitan Market renovated. A little poetic curiosity: since the water came back, a small sailboat made ​​an appearance in the harbor.
Porta Ticinese avenue: the vintage shop street.
A few meters away, Porta Ticinese avenue. Today the street is famous for its vintage shops frequented by young alternatives. Early in the XIX century instead this area was peripheral. In 1898 the street was the scene of a popular uprising against the harsh living conditions. The revolutionary movement was severely repressed by the Royal Army.
 The Iron Cast: the old Milanese Policeman.
Among the police of Milan the most representative was 'the Iron Cast', whose nickname came from the color of the uniform or the metal of the badge. Wrapped in Dome square's fog or immersed in downtown traffic, opposite the Pirelli skyscraper under construction or committed to regulate the movement of trams, we can trace the history of the capital city of Lombardy through this disappeared figure.