26 Apr

Milan secret gardens

A single day is not enough to fall in love with Milan or even to understand it: our city, apparently busy and frenetic, hides calm corners and oasis of peace surrounded by greenery. We've discovered Milan secret gardens, let's have a look at them together!

Palazzo Invernizzi was the residence of the owners of a well-known Italian food brand and it's a beautiful building inspired by Classicism which looks out onto the congested Corso Venezia, in via Cappuccini. Unfortunately, the building is not open to the public, but if you look through the gate in via Cappuccini, it is possible to peek what makes this place special: in fact, the garden of Palazzo Invernizzi hosts ten pink flamingos that freely go around the garden and that don't fear being admired by people.

Leonardo's vineyard, hosted inside the Casa degli Atellani, right in front of Santa Maria delle Grazie, is the place where Leonardo Da Vinci spent four years working on his famous Last Supper. Ludovico il Moro, lord of Milan, gave Leonardo the vineyard as a reward for the Cenacolo. To enter it you have to walk through Casa degli Atellani and its gorgeous cloisters.

Brera Botanical Garden is a green space in the heart of the city, right behind Palazzo Brera. The beauty of this bucolic corner, whose surface doesn't exceed 500 square meters, is due to the high quantity of trees, bushes, herbs and flowers which cover the garden. The garden is almost 400 years old: in 1774 Maria Theresa of Austria made it an educational and scientific Institution for Pharmacy and Medicine students.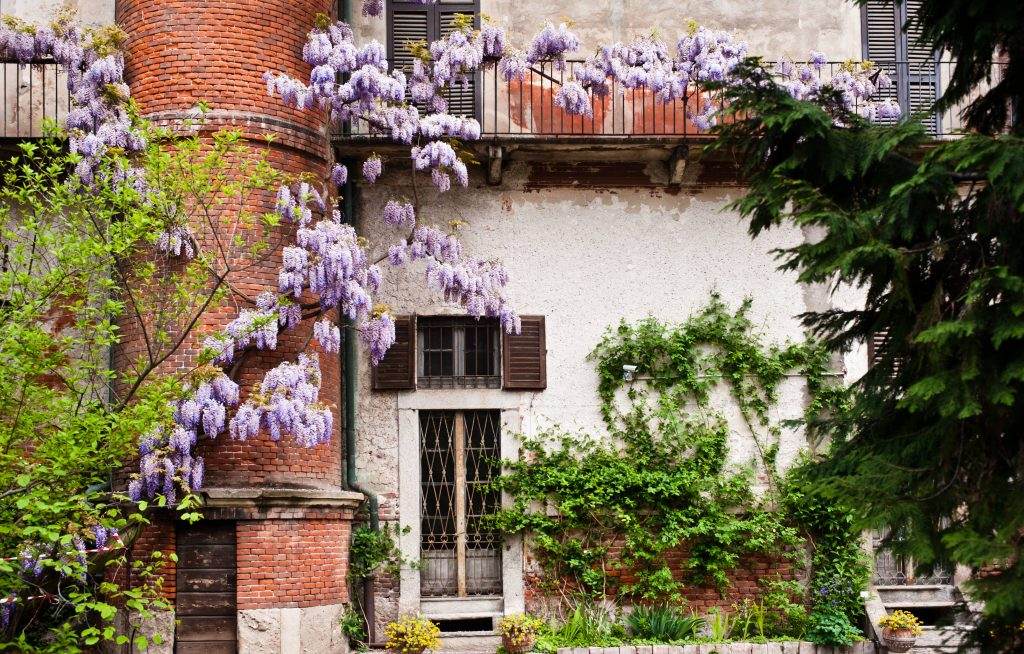 Even if at first sight it may seem private, via Terraggio Garden, a few steps from Corso Magenta, is actually a public one. In via Terraggio 5 you can only see a grey, usually half-closed front door: entering it you discover a secret garden that few people know. It is the garden of a condominium, which has been closed for 70 years and which was reopened to the public in 2011: now it is managed by the Municipality of Milan.
So, whoever thinks that in Milan it is not possible to enjoy calm and poetic moments, is totally wrong: our city always saves surprises for those who decide to discover it!