23 Dec

Milanese Christmas traditions and curiosities

Christmas time is considered one of the most beautiful periods of the year. Christmas brings with it many traditions and peculiarities! Today we want to let you know some of them, typical of the city of Milan.

The traditional Christmas tree in Piazza Duomo

Each year, on December 7th, as the tradition requires, in Piazza Duomo the traditional Christmas tree is decorated and lighted. This year the jewels' brand Pandora awarded the opportunity of decorating the tree. It is a red spruce, to which has been given the name of Joy. With its 28 meters of height, it is decorated with red and silver colors, with 6 kilometres-long lights. Joy has been thought to be a tool of sharing and beneficence: a charity program has been created to help the children hit by the earthquake, and its wood will be offered to a foundation in order to realize some wooden furniture for the city and for schools. The inauguration of the Christmas tree in Piazza Duomo is a fundamental event for the Milanese people, but also for the tourists, that in this time of the year fill the streets of the city!

Gastronomy and taste at Peck's

Peck's shop in Via Spadari, located in Milan since 1883, with its gastronomic delights that range from wines to bakery, to fresh pasta and gourmet products, is a fundamental point and a tradition for the Milanese Christmas. Many Milanese people rely on its excellence to choose the ingredients for their Christmas lunches and dinners, or to make gifts that will surprise their relatives and friends. If you are still in doubt about your Christmas gifts, here you can find many ideas. Peck's is opened every day, even on Christmas morning, to satisfy all your requests!

The tradition of tortellini in broth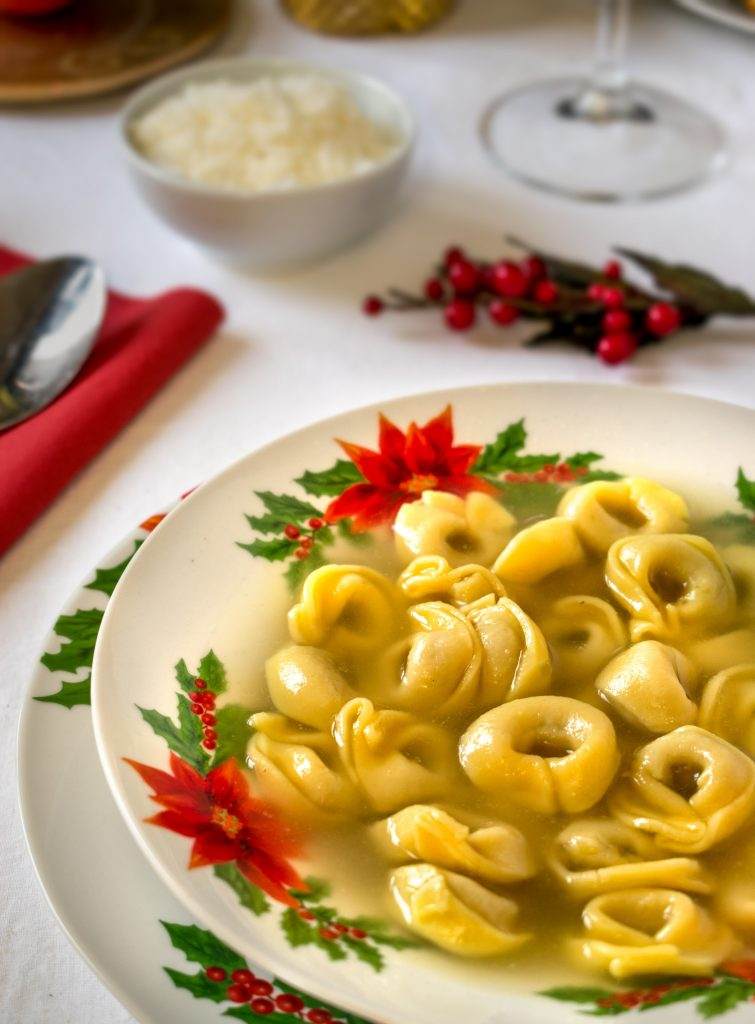 It may seem strange, but another Milanese Christmas tradition are the tortellini in broth, that are usually eaten at Christmas lunch. The recipe requires that broth is made with meat and it is an essential element on the Milanese tables on December 25th. Tortellini are usually hand-made; then the meat stuffing is added. It is a light but tasty dish, and it's one of the main elements of the classic Milanese Christmas lunch!
The Nativity Scene
In addition to the Christmas tree, even the Nativity Scene is part of the traditions of our city. There are many types of the Nativity Scene: it can be small, big, bright or coloured! Did you know that, for these festivities, there's a Nativity Scene in Palazzo Marino created by Francesco Artese? It has a surface of 30mq and it is composed of sixty characters, made in terracotta. The Nativity Scene was inaugurated on December 6th and it is possible to visit it for free until January 8th from 9.30 am to 8.0 .00 pm, except on December 24th and 31st, when the time will be reduced: from 9.30am until 6pm.
Now that we have listed you some Milanese Christmas traditions and curiosities, we wish you happy holidays: spend them with the people you love! Our staff wants to thank you for this 2016 spent together. Stay tuned and follow us in 2017 too!