09 Mar

The best pastry shops in Milan

During these cold winter days you might desire to have a break, maybe with a perfect sweet. In Milan you can find some of the most famous historical pastry shops of Italy, but also more modern and sophisticated shops, where you can taste several gluttonies.

Today we will make you discover the best pastry shops in Milan: if you are visiting the city, take some time to delight your eyes and your mouth!

Martesana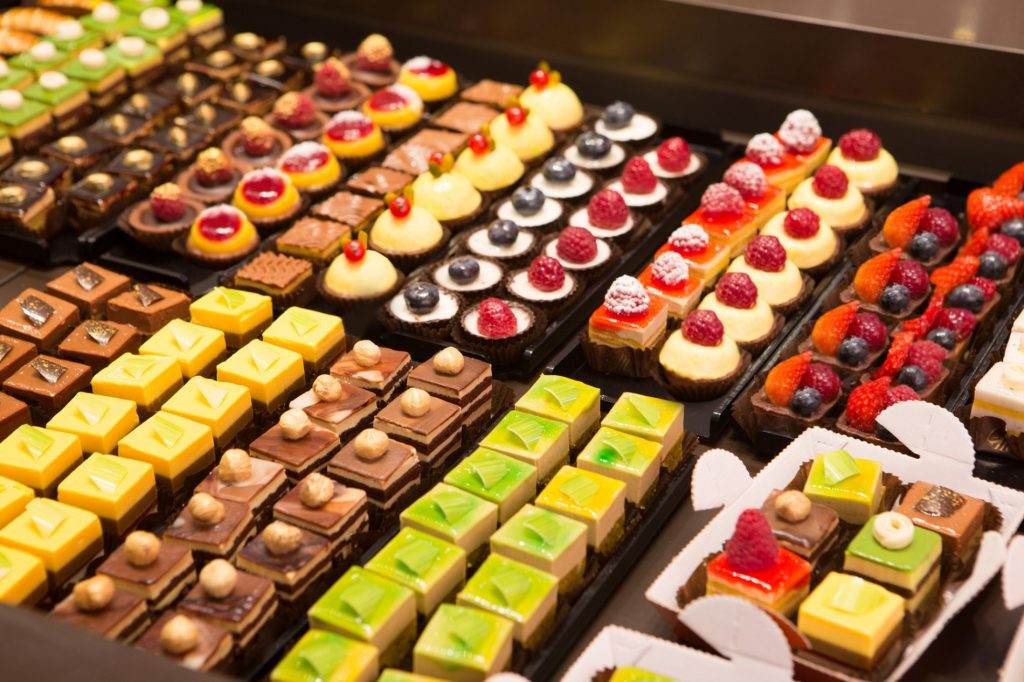 Photocredits: https://www.martesanamilano.com/
From 1966 Martesana is considered a synonymous of high-quality patisserie. Its success derives from the attention for raw materials and from the team that everyday amazes customers with tasty but light sweets, creative and beautiful.
Martesana, which has become a reference point in Milan and in Italy, is managed by Vincenzo Santoro (Master of the Accademia Maestri Pasticceri Italiani), who left Apulia when he was very young to give our city a sweet paradise.
The masterpiece of Martesana are little pastries: here you will find the great classics, but also original and contemporary recipes, prepared using seasonal products.
Pavè
Photocredits: https://www.pavemilano.com/
Created in 2012 by a group of young friends, Pavè, pastry shop and bakery in via Felice Casati (Porta Venezia District), has conquered the Milanese citizens' hearts.
With its vintage furniture, Pavè creates a warm and comfortable atmosphere, but what makes this pastry shop unique is the exposed laboratory, where high quality bakery and pastry goods are produced every day.
Marchesi 1824
Marchesi 1824 is one of the oldest and most famous pastry shops in Milan.
In 1824 Marchesi's Family opened a pastry shop in the heart of our city, in via Santa Maria alla Porta. Today the pastry shop has two other, in the exclusive locations of via Monte Napoleone and Galleria Vittorio Emanuele II.
Marchesi boasts an excellent production, both of pastries and chocolate and of its well-known Panettone, a typical Milanese sweet.
Pasticceria Knam
Ernst Knam, German by birth but adoptive Milanese, is a renowned pastry chef, thanks to his TV adventures in the docu-reality "The King of Chocolate" and as judge in "Bake Off".
After having worked in the kitchen of Gualtiero Marchesi as Pastry Chef, in 1992 Knam opened his own pastry shop (Pasticceria Knam) in Via Anfossi 10. You must try the shortbread, which are light and friable at the same time.
Pasticceria Ranieri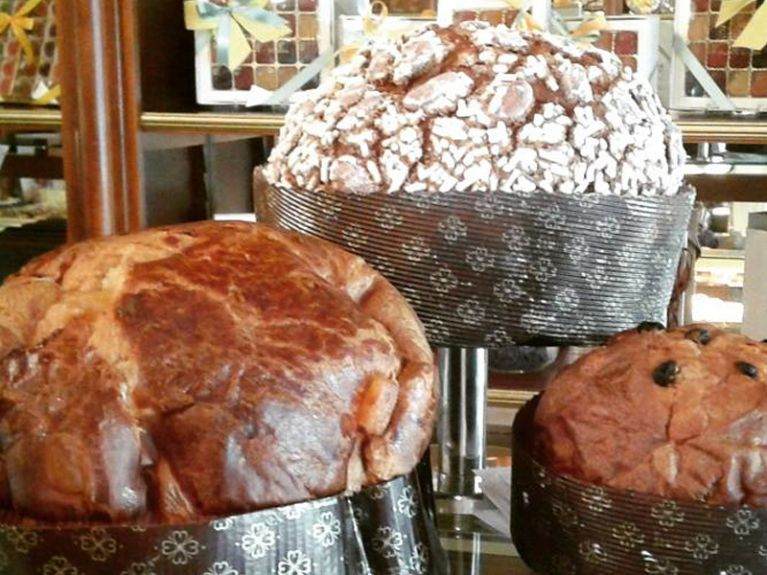 Photocredits: http://www.pasticceriaranieri.it/
Even if there is no table service, it is impossible not to mention Pasticceria Ranieri, in via Moscova, which is a real institution of our city.
Its sweets, prepared with care and method, but above all its home-made panettone, have conquered the citizens of Milan and the critic, obtaining several awards.
The Chamber of Commerce of Milan has awarded Pasicceria Ranieri with the title of "Producers of the typical Panettone of the Milanese tradition", without additives and prepared using traditional ingredients only.
Pasticceria Cova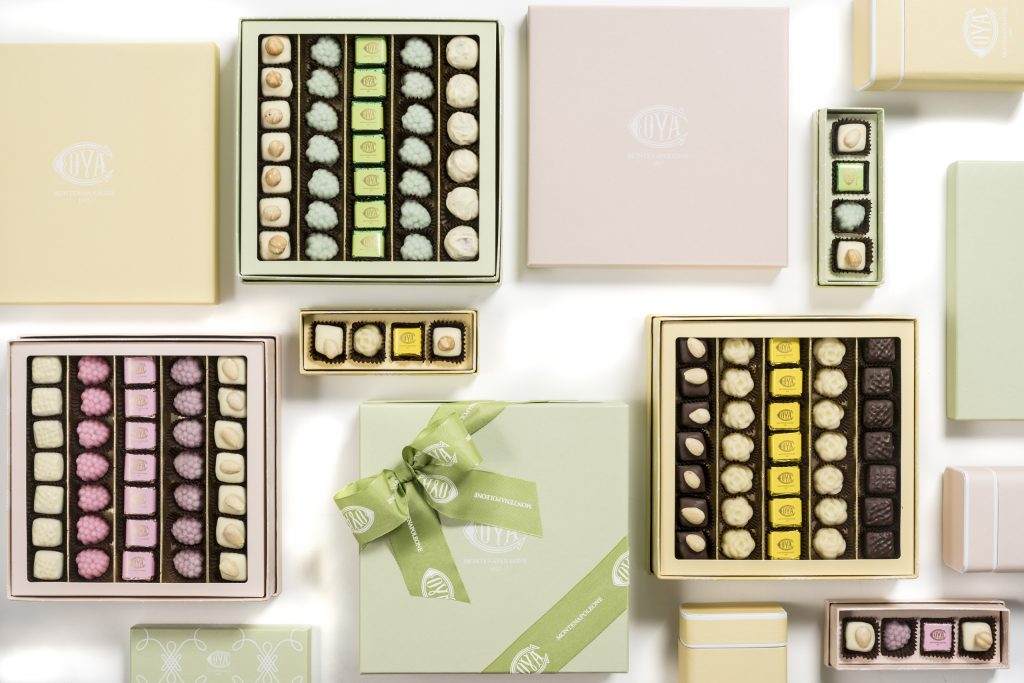 Photocredts: http://www.covamilano.com/it_IT/
If the patisserie is for you a rite and if you do not spare expense for a sweet pause, in via Montenapoleone (only a few minutes walk from Hotel Cavour), you will find Pasticceria Cova, which has been delighting Milanese citizens and tourists since 1817.
Situated in the heart of the Quadrilatero della Moda, pasticceria Cova is the ideal place where you can rest after a long day of shopping, to drink a coffee and spoil yourself with one of their incredible sweets.
Sant'Ambroeus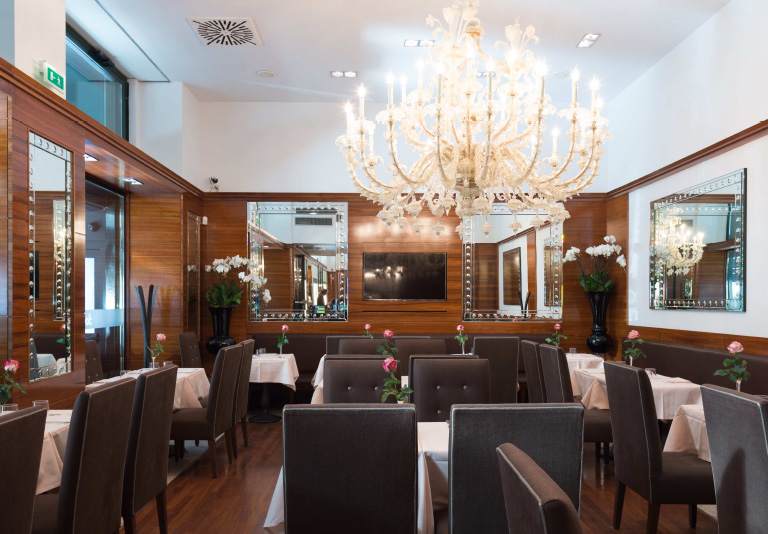 Photocredits: https://www.santambroeusmilano.com/it/
In Corso Matteotti 7 you can find another historical pastry shop of Milan: we're talking about Sant'Ambroeus, founded in 1936.
The location is elegant and refined and the quality of the products is very high: try the pralines and the pastries, you won't get disappointed!
Pasticceria Giovanni Galli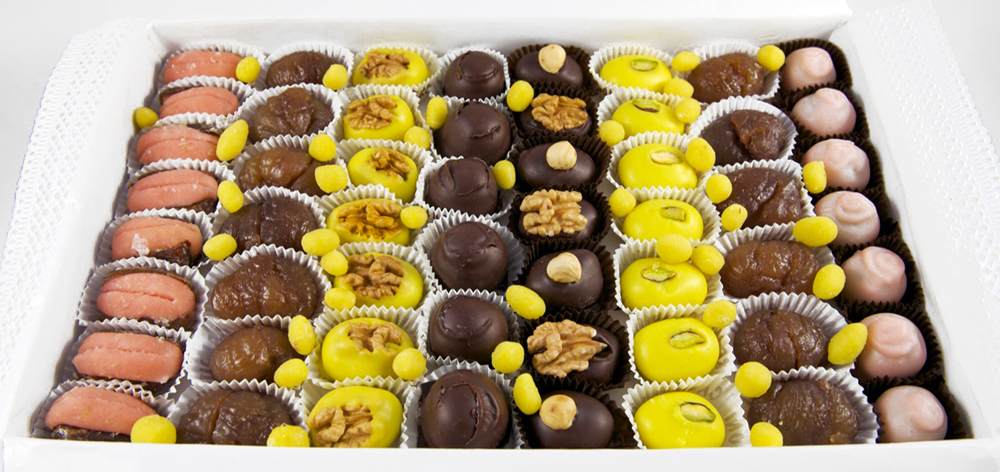 Photocredits: http://www.giovannigalli.com/idee-regalo-di-giovannigalli/
With two shops (Via Victor Hugo 2 and Corso di Porta Romana 2), the Pastry shop Giovanni Galli is specialized in the home-made production of marrons glaces, boeri, chocolate pralines and almond dough.
Are you hungry? Enjoy a delicious pause during your staying in Milan. We'll wait you in the Hotel Cavour!