16 Mar

Urban requalification: the new Caimi swimming pool

Caimi swimming pool, situated in via Botta (Porta Romana district) is back to life after 11 years.

It is an historic swimming pool in Milan: a jewel of the 1930s very close to the city centre and characterized by a Liberty style. During summer the pool used to be a bathing centre for the citizens of Milan and it could approximately host 1.000 people, with several swimming pools, a theatre, an apartment block with a sunroof terrace and a tennis camp with garden.

But in 2007 the Municipality of Milan decided to close it because of the lack of funds.

The rebirth of Caimi swimming pool has been possible thanks to Pier Lombardo Foundation, which manages the nearby Franco Parenti Theatre: the Foundation dealt with the requalification project (together with FAI) and looked for external financiers.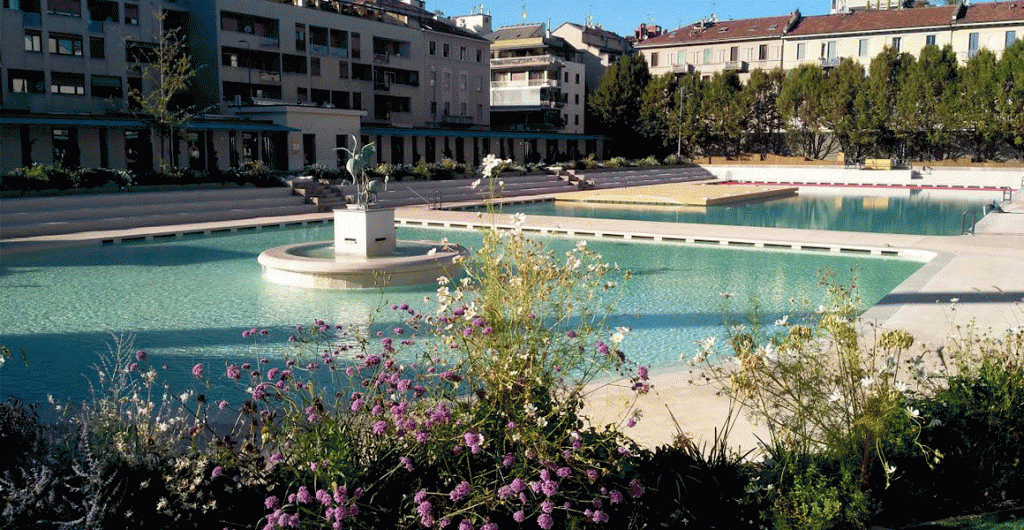 The requalification project was an active one: everyone could contribute to the development of the space with a donation.
The centre was opened on 21 September 2015, on the occasion of the closing of MiTo, an international festival which connects Milan and Turin through a programme of several musical events.
The project will be completely finished within 2016. The swimming pool and the theatre will constitute a multifunctional complex in which art, sport and wellness will live side by side.
So, it's not only a swimming pool, but also a space dedicated to culture, a place where citizens can gather and an unmissable tourist attraction.
There is even a motto that identifies this project: "Regenerate a place, to regenerate people", because this rediscovered place will become a valuable asset for the city, a shelter for those who seek for body and mind wellness.